I've mentioned before about what decorations I wanted to do, what food I wanted to serve, and what games we wanted to play for Rachel's 7th birthday party, but here is what we actually managed to put together:
DECORATIONS:
I'll be honest. For this "at home party" I invested 3 weeks of my spare time. But, that's just me.
NOW I help others by providing Tangled Decorations on my Etsy.com Store:
Like these:
Lately, things like these little beauties: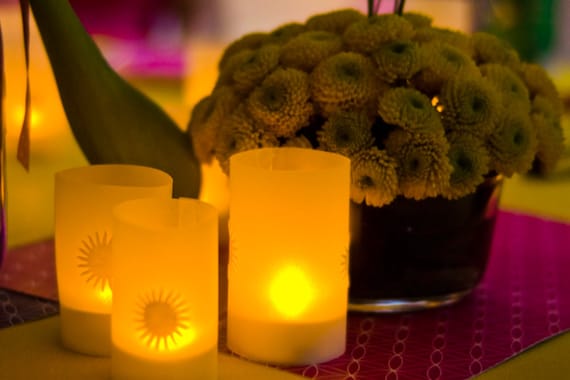 and these…printables you can make yourself!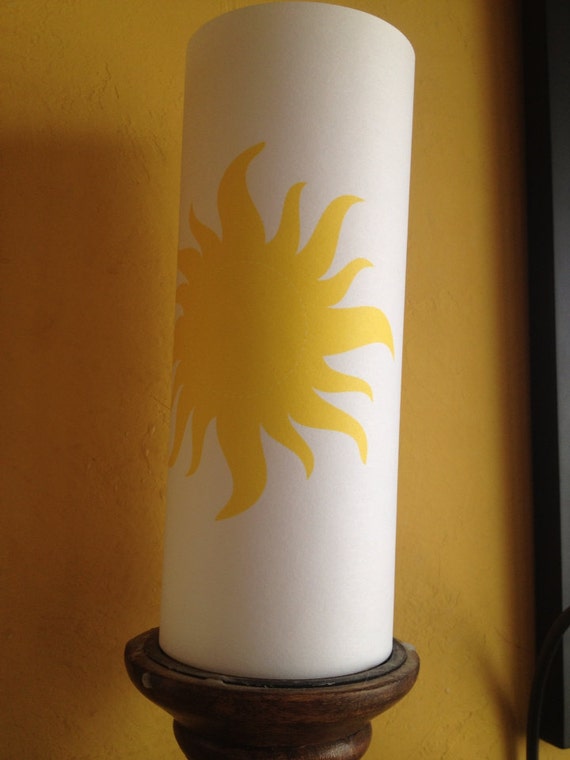 Details are the key to an excellent party — from the little adornments on fruit and cheese platters, to the jello boats, to dressing windows or arch ways with banners.
Is it just me? I tend to become rather obsessive when it comes down to details that no one will probably notice, but I love them, my daughter got to help, and it made the whole event magical.
Lanterns created by using the Disney Family Lantern craft out of scrap book paper–all in theme colors to our event.Truth? The lanterns took up the majority of my prep time. Even still, I'd do them all over again. Here's how they turned out:
They added a Lovely, glowing look to our little party.  I experimented with making them different shapes and sizes, and even cut them in half, for making hoods for the Fairy Lights… Here's how we make them now…
Here's HOW TO MAKE THEM…
Lanterns, Fairy Lights, & Flags

Due to rain, we strung tons of fairy lights inside.  I ran them up, taping the paper lanterns carefully so none touched any of the bulbs. It gave the illusion of floating lantern lights throughout the house!

Rapunzel's Hair garlanded the stairs, knotted with large, purple, silk bows — this took about two pounds of yarn to create, and I could have done far more but I ran out of time and energy! NOTHING like a back and forth, up and down the stair race to get the blood pumping! We threaded her hair with glow necklaces, to give the illusion of glowing locks. Fairy lights would have done equally well, in my opinion.
Pennant flags— Purple fabric triangles, purchased with a JOAnne's coupon, from about 3 yards, cut to size using SuperMom's pattern for Paper pennants.I figure, it's either money spent on ink or cloth, and I liked the look of the cloth ones. I also bought a few yards of gold fabric which a friend with a roll cutter cut to 1 1/2 inch strips and happily stitched them all together. We had one for each window (about 10 flags per strip), and one for the front of the mantle, and another for the cake display table, and food buffet.
They turned out so FABULOUS that I am now selling them at my Esty Store… I was able to borrow a die cutter and sun die – however I've since found an amazing one from Sizzix — and purchased myself a fantastic Big Shot Die Cutter machine from Overstock. With a friend's help, I cut out strips of yellow fabric, and royal purple fabric triangles–then, while she sewed, I pasted a million yellow suns while I watched countless  Bones reruns.
I pasted the leftover Paper Suns all over our entry way in what I created "Rapunzel's Tower." We made a game of it to count the suns, and whoever got it right would win a prize, but in all of our excitement, we forgot to play! If you need more game ideas, don't forget to visit our Tangled Party Games Page!
Finally, the Rapunzel Painting of her lantern lights–which my daughter and I cut lanterns out of construction paper, made construction paper trees, and a skyline, and pasted on a wide swatch of black butcher paper.This made a dramatic entry to the party, and also was super fun to put together with my little girl's assistance! I really wish I would have taken a picture of this before it got all crunched up, and repurposed for the playroom (seen pictured here.)

Rapunzel's "Painting" – done with construction paper and butcher paper backing

This was a delightful project with my birthday girl, allowing her to add her creative input, and paste the trees, and lanterns in a "plume" over the horizon! We discussed Matisse, and how one can make art from construction paper cut outs! (I know, I am completely insane…) but that's another story for another day!
For the "Dance Off", I found a fantastic disco ball at Big Lots for under $10.00 — this made a great birthday gift, that we used during the party. What could be more fun than 19 little girls, and assorted siblings, freeze dancing with a colorful disco ball?!
FOOD: I layered the tables with Smart and Final paper table cloths that drape like actual fabric, and used lanterns and leftover fabric accents from the other decorations. We also used Cast Iron Pans to serve food, butters, and hold dips.
Rapunzel's favorite Squash Hazelnut Soup – Love the recipe from Disney Family Fun web site, but as time was limited, I opted for the Spicy Squash soup from Fresh and Easy. Delicious, sweet, and spicy–with no nuts included, as several of my daughter's friends have peanut/nut allergies. Served in the crock pot, warm all night, served with toppings of chives and bacon bits. Heavenly! I also splurged at Smart and Final on toss-away paper soup cups and wide bowled spoons. By far, more appreciated by the parents then the kids! (If you can't find them, send me a comment, and I can get them for you!!)
Braided biscuits – also from Disney Family Fun with a cheat…no time for baking! as all of our time was spent on decorations. Therefore, some quick drop biscuits using Bisquick mix did the trick!
Fruit and vegetable platters, as my daughter loves to nibble — served in Cast Iron Pans! Seriously, easy, fun, and decorative for the table! Thanks, Costco, for providing easy to transfer platters of colorful treats!
Brownie tray, because, yum. Again, purchased from Costco–delectable brownies stacked gloriously on a tray, sprinkled with powdered sugar. Delicious.
Jelly Sandwiches–I'd intended on getting the "Sun" shaped cookie cutter that SuperMom referred to to cut out the jelly sandwiches, but again, we ran out of time. So, we opted with heart shaped, instead.
Now… for the piece de resistance! Mini Pennant Skewers for useful decorations!!!
We used ours in Jello Boat Floats — because there's ALWAYS room for Jello, and SuperMom had the delicious idea of topping little orange boats with paper flags! I reduced her paper pennant flag template and created these little printables, then cut out and glue-gunned to toothpicks. Then, you insert the toothpick flags into orange slices "floating" in the boats. They made exceptional treats over Blueberry Jello, served in clear plastic glasses. Watch out. These go FAST!!! make extra. We had 24, and they were summarily devoured!
Here's how ours turned out…
And, of course… the cake. We made a 4 layer, Rapunzel Tower Cake with fondant decor…
GAMES:
I'd researched how to best organize a party, and decided that an activity worked while guests were arriving, with the highest energy games as the best way to get the party rocking! So, the first of our series of games went like this:
Balloon Launch — This was an unintended game, but fun all the same! I taught my girls how to tie balloons, and they filled and tied several while we were setting up other things. When the kids arrived, they all set to an impromptu balloon float and keep away. What fun! to keep balloons from touching the ground!

Coloring Station — until the girls all arrived, we had a coloring station set up with printable pictures from the Disney Fun Site along with a huge basket of crayons. They colored and wrote out journal entries, and had a blast! this was also fun for the girls who weren't interested in playing games throughout the party, or for smaller kids to hang out with their moms.
Find the Jewel –– we'd hidden a plethora of chunky diamond gems (purchased in the Michael's Silk Plant aisles) all over the house. Rachel did the hiding, most in plain sight. She organized the girls with little bags, and set them off searching! they were off like little rockets, my daughter directing traffic. The object was to find as many as possible. The outcome, with 19 girls searching, the most any one girl found was 7. The others all had a few or none. SO we made sure everyone found "something" and the girl who won received a prize. All got to keep their gems, which was a huge hit!
Dress Like a Princess — This game is designed to get the girls using their imagination, as well as team work! We divided the girls into three teams. Each team chose a model, and designers. The designers all get rolls of toilet paper for creating the dresses, headpieces, and associated "jewelry." This was absolutely astounding. Using rolls of cheap toilet paper, they worked and discussed, and planned, and created elaborate costumes! PLUS, it had the added bonus of needing no adult interaction for about 20 minutes! AND, as a bonus, every time I sensed a lull, I would shout, "Five more minutes!" "Four more minutes!" and they would FRENZY into action. Hilarious! we took pictures, and declared a three way tie to be broken by the next game.
WALK Like a Princess— For this game, I found hard cover journals in the $1 aisle at Michaels. This also served as a special give-away for each girl. We had them line up, and place a book on their head, then walk back and forth in a long path. If they made it more than twice, they were in the "tie breaker" round. The final kids did a "walk off" where we determined the winner, and for the prize, we gave a book.
Tangled Chapter Book
Rapunzel's Hair Jump — Another high energy game, we had a jump rope with hair ribbons on the ends. The entrants lined up, and jumped rope up to a certain point. If it was obvious the jumper was a "ringer," we had them step aside for the tie breaker round. The winner received a jump rope, also bought from the $1 store!
Pin the Frying Pan on Flynn Rider — this one I borrowed from SuperMom. A great, fun game that everyone can play! Download your frying pan here, and if you're handy with copying, freehand draw a Flynn Rider wanted poster. Otherwise, enlarge one of the Flynn Rider posters from Disney Family Fun! A great, fun game with a prize bought at Walmart–what better than a fairy princess window gel sticker?
Finally, the games were at an end. THE CAKE!!!Time to sing Happy Birthday, devour the cake (sob! yes, I invested WAY too much time in the cake)…
open presents…
and have a dance off!
I discovered the BEST party music on Pandora.com — the Disney Channel Station! The dance off was made SUPER easy with the use of my iPad, and quick pausing fro freeze dance. Which, everyone won, and no one was out. Because, really, what's fun about that?
For give aways, I made "Rapunzel Hair Ties" in a modified version of the Disney Family Fun hair tie. Instead of wrapping felt, I bought cheap, pretty silk flowers, separated, and glued them and ribbons to pony-tail holders. I followed the pattern, just shortening the process by using the already ready flowers! the result was magical. Each girl selected one on their way out, to go in their goodie bag.
No, we didn't get to launch the lantern balloons. Boo!
Our party was all indoors and glowy, thanks to a Southern California rain storm that didn't let up! BUT, no one minded.
Hope that some of these ideas inspire you to throw a FANTASTIC Rapunzel Tangled Party!
If so, drop me a line!
and don't forget to visit Disney Family, and Super Mom… she's my resident favorite, fellow Arizonan, and new found friend!
Happy Practical Partying!!
~Ashley If any of the above looks TOO INSANE to contemplate, I'm still selling Tangled Party Decorations on my Etsy.com store… drop on over! Mention you came straight from @recessionhome.com, and get a discount!